Working mom. Local values. Building community.
Ashley can provide the effective leadership when we need it the most.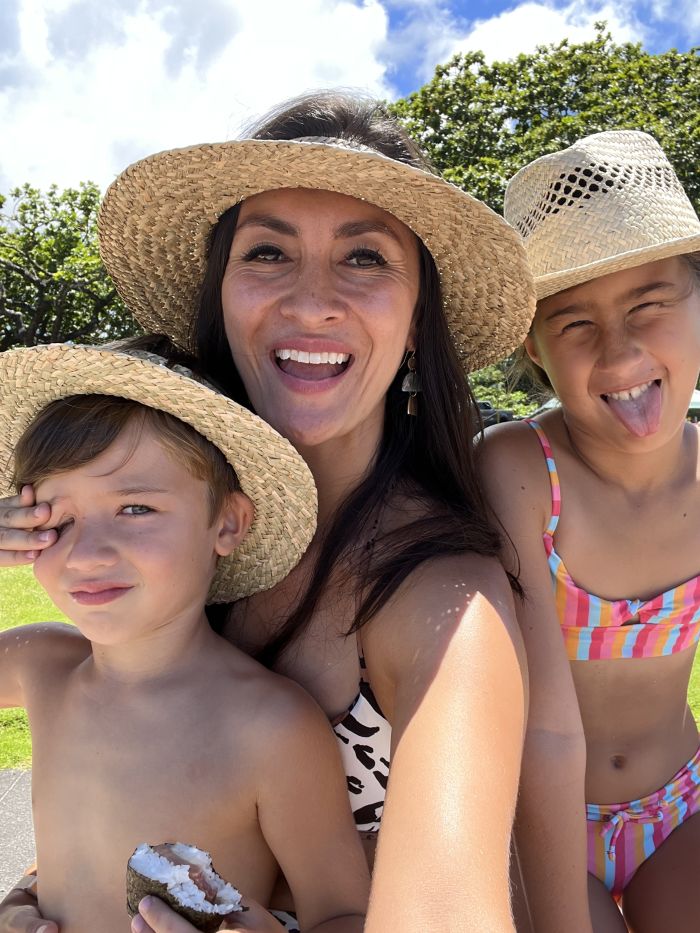 Ashley Lehualani Kierkiewicz was born and raised in Hilo. She's a working mom and engaged in her community. Her father, James, hailed from Massachusetts. Her mother, Marieta Carino, moved to Pāhoa with her four sisters and their widowed mother from Ilocos Norte, Philippines. Ashley's maternal great-grandfather was a Sakada who worked in the Ola'a sugar plantation.
From an early age, Ashley worked at her father's gas station and auto recycling facility after school and on the weekends. While she never developed a passion for cars, she learned what it meant to work hard, problem solve, and the value of a dollar.
Ashley graduated from St. Joseph High School in 2004, and earned her bachelor's in political science from the University of Hawai'i-Hilo. She is a member of Pi Sigma Alpha and was chosen as the Outstanding Graduating Political Science Senior in 2011. While in college, she interned with the County Department of Environmental Management and with United States Senator Daniel K. Akaka in Washington D.C.
For nearly a decade, Ashley worked in communication and outreach for Hastings & Pleadwell: A Communication Company, assisting a range of highly visible clients statewide in government, private business, and the nonprofit sector including the Executive Office on Early Learning, Hawai'i State Energy Office, Parker Ranch, Suisan, and HOPE Services. In 2014, Pacific Business News recognized her as a Woman to Watch in business.
A firm believer in giving back to community, Ashley is a volunteer board member for Vibrant Hawai'i, and co-leads two streams: Resilience Hubs and Economy. She is a former president of the Zonta International Club of Hilo, whose mission is to empower women through service and advocacy. Ashley served on the board of the YWCA of Hawai'i Island and the Hawai'i Island Economic Development Board. She is a member of the Japanese Chamber of Commerce & Industry of Hawai'i and Mainstreet Pāhoa Association. Ashley served as vice-chair of the 2014 County Cost of Government Commission.
Ashley's professional and volunteer work provided opportunities to cultivate meaningful relationships, and broad perspective, which has helped her better understand the strengths, challenges and needs of our community. She is invested in our island and passionate about helping shape our collective future.
In response to the May 2018 lava eruptions, Ashley started Pu'uhonua o Puna Info & Supply Hub with Ikaika Marzo, Gilbert Aguinaldo and other Puna residents. She worked with Project Vision Hawai'i to raise funds for a Hawai'i Island-based HiEHiE mobile shower trailer to support ongoing disaster relief on the island. A firm believer in empowering community, she brings a collaborative, grassroots style of leadership to County government.
Ashley resides in Hawaiian Paradise Park, where she is raising two beautiful and spirited children – Arya and Toby.